Ornithoptera goliath procus
The Goliath Birdwing in Box Frame
You'll earn 130 loyalty points.
Production time: 5-7 working days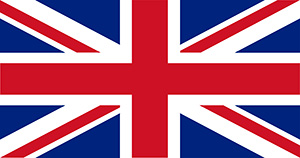 Sorry, we can only send this within the UK
A unique and magnificent Goliath procus Birdwing butterfly in a handmade wooden frame mounted on high-quality acid-free conservation board. The Latin and common names are printed underneath the specimen.
Ornithoptera goliath procus belongs to the Papilionidae family. It is the second largest butterfly in the world, after the Queen Alexandra's birdwing.
Wingspan: 15.8cm (6.2 Inches)

Latin Name: Ornithoptera goliath procus
Quality: A1
Gender: Male.
Distribution: Papua New Guinea and surrounding islands
Prepared: By our very own entomologists.
Frame: Wooden box frame with glass window and hanging clips - handmade in our workshop.
Frame Size: 9 x 7 Inch.
Please Be Aware: The specimen that you will receive may differ in size, shape or colour very slightly since you are purchasing a natural product.
Where do we source our insect specimens? All of our specimens are purchased from conservation farming projects. Please visit our ethics pages in the menu for details on the type of projects we work with.
This would be a beautiful addition to your home or office.
Approx Wingspan (cm): 16
Gender: Male
Frame Size (Inches): 9 x 7
Specimen Colour: Green,Yellow,Orange
Distribution: Asia

All our frames are made to order, this handmade process means your order will take several days for us to prepare. Our current production time is around 5 to 7 working days but larger specimens can take a few days longer due to the time it takes the specimen to dry. If you are ordering for presents, birthdays, anniversaries and weddings, please order well in advance.

All of our frames are carefully wrapped and boxed before shipping out once they are ready. Items that we advise are in stock still need to be prepared and made for you.

If you are in a rush, frames can be shipped on a quicker delivery service once they are ready. We can ship on an overnight service for example. You can order one of these upgraded shipping services at checkout.

You will receive an email once your order is dispatched containing a tracking number.
Do you own this product? Let us know what you think!
Earn 10 loyalty points & 50 more if you upload a photo of your purchase.