Welcome to Minibeast! We have some beautiful entomology gifts that will make the perfect present for any budding naturalist, entomologist or someone who has an interest in natural history. All of our entomology gifts are hand made in our workshop to the highest of standards and will make a perfect surprise for someone special.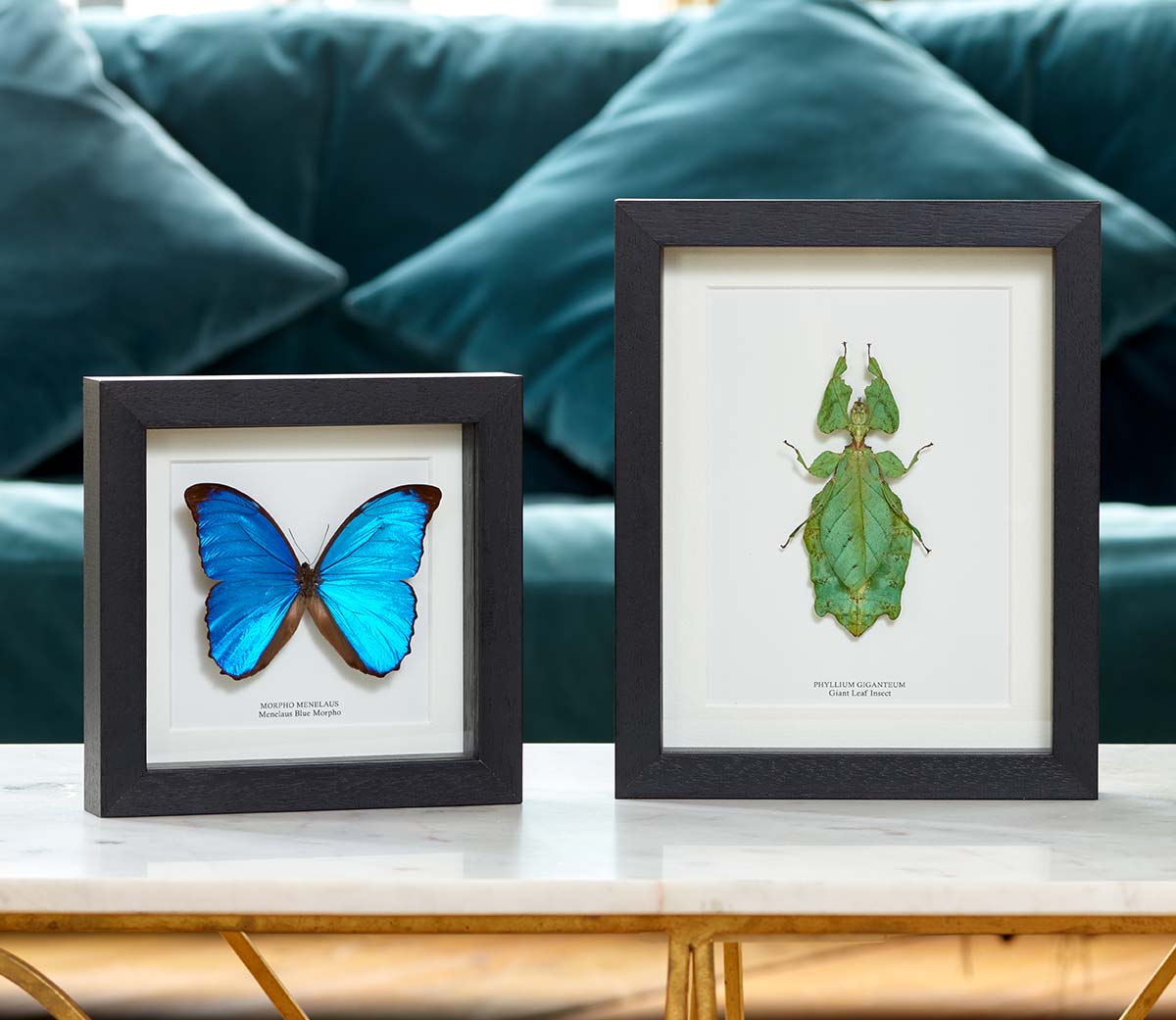 Stunning Entomology Frames

We have one of the largest selections of mounted butterfly, moth and insect frames in the country.
Choose from over 100 different specimens, mounted in our hand made wooden frames using high-quality acid-free conservation board. The Latin and common names are printed underneath the specimen. A truly wonderful gift for any occasion.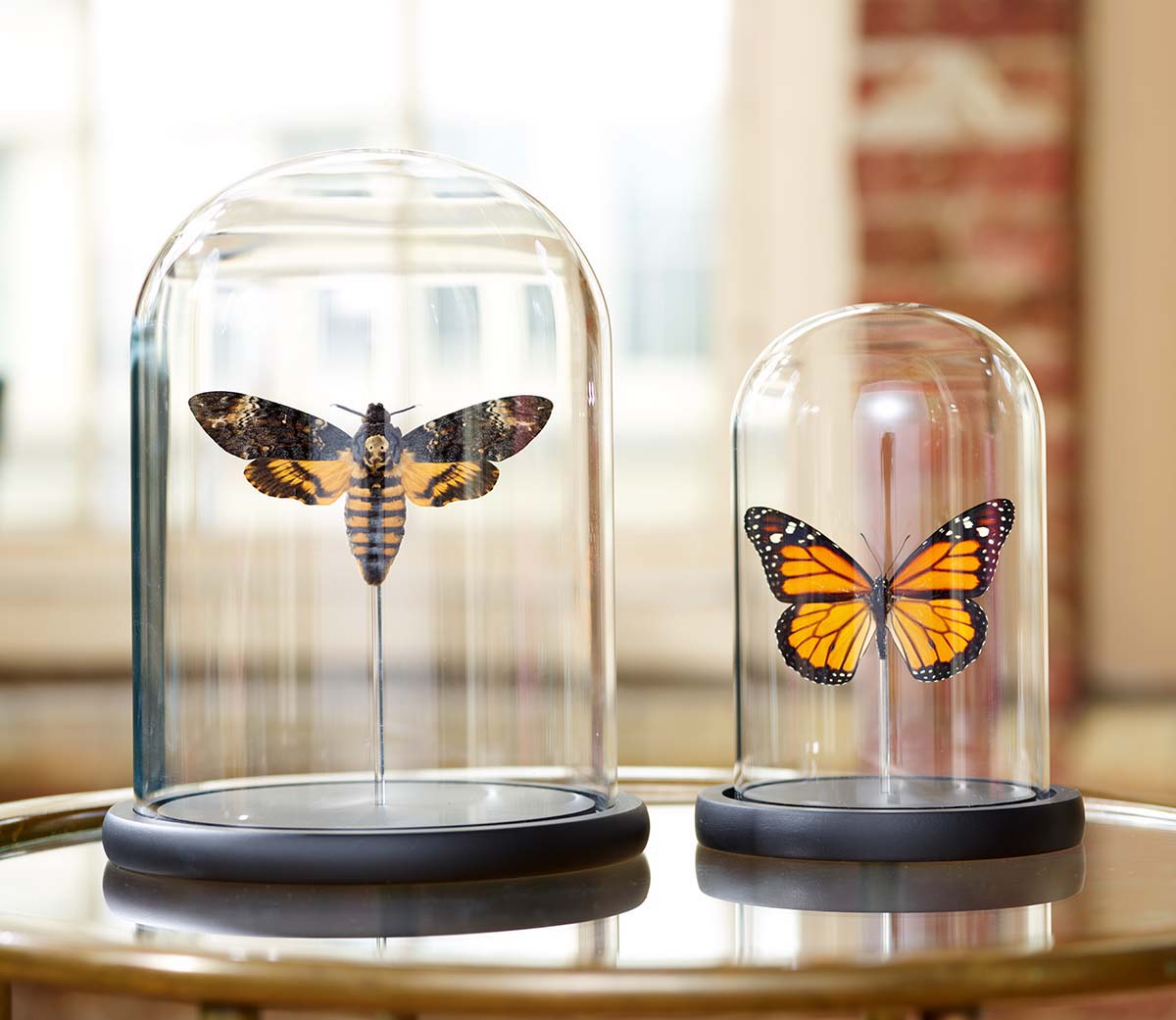 Entomology Domes & Bell Jars

Our Victorian inspired entomology domes are individually prepared and contain real specimens. Real butterflies, beetles, and insects protected within the glass. All of our domes are handmade in our workshop and take several days to produce. Each one is unique and one of a kind. A truly very special gift.
Clear Entomology Frames

Our clear entomology frames, these are specially designed frames allowing you to observe the specimen from the front and back.
Giclée Entomology Prints

Our beautiful Giclée prints depict entomology specimens. These entomology art prints are reproduced from antique natural history books and are professionally printed on the highest quality 100% rag, watercolour paper which gives a unique and unrivalled character. These can be ordered without a frame for that perfect gift when on a budget.